SWIWC
Hotlines/Helplines/LifeLines

https://strongheartshelpline.org
PH: 1-844-7NATIVE
PH: 1-844-762-8483
24/7 Chat line
We exist to restore power to Native Americans impacted by domestic, dating and sexual violence by weaving together a braid of safety, sovereignty and support. We envision a return to our traditional lifeways where our relatives are safe, violence is eradciated and sacredness is restored.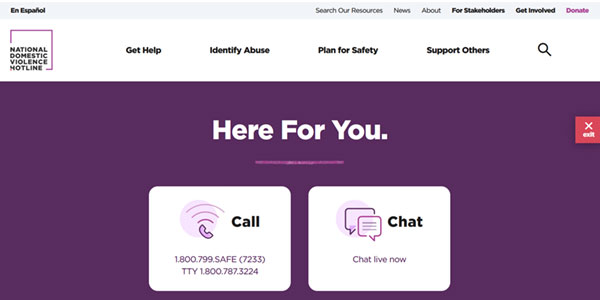 PH: 1-800-799-SAFE (7233)
TTY: 1-800-787-3224
Chat line
24 hours a day, seven days a week, 365 days a year, the National Domestic Violence Hotline provides essential tools and support to help survivors of domestic violence so they can live their lives free of abuse.
PH: 1-800-656-HOPE
RAINN (Rape, Abuse & Incest National Network) is the nation's largest anti-sexual violence organization. RAINN also carries out programs to prevent sexual violence, help survivors, and ensure that perpetrators are brought to justice.
https://humantraffickinghotline.org
PH: 1-888-373-7888
TEXT: 233733
The National Human Trafficking Hotline connects victims and survivors of sex and labor trafficking with services and supports to get help and stay safe. The Trafficking Hotline also receives tips about potential situations of sex and labor trafficking and facilitates reporting that information to the appropriate authorities in certain cases.
https://suicidepreventionlifeline.org
PH: 1-800-273-TALK (8255)
Understanding the issues concerning suicide and mental health is an important way to take part in suicide prevention, help others in crisis, and change the conversation around suicide.
PH: 602-279-2900
Toll Free: 1-800-782-6400
SMT Text: 520-720-3383
Providers of direct services to victims and survivors of sexual and domestic violence are our primary customers. Victims and survivors are the beneficiaries of our work.