SWIWC
National Tribal Resources
PH: 1-855-649-7299
The NIWRC provides national leadership in ending gender-based violence in tribal communities by lifting up the collective voices of grassroots advocates and offering culturally grounded resources, technical assistance and training, and policy development to strengthen tribal sovereignty.
http://www.atcev.org/tribal-coalitions
There are currently 18 Tribal Coalitions currently operating in Indian Country. These organizations thrive to offer the best services possible to suppport the tribal programs and individuals that provide direct services to victims of domestic and sexual violence.
https://www.tribaltrafficking.org
Provides comprehensive information on sex trafficking as it impacts Native people and Native nations; including, publication resources, victim service directories, and training calendars. 
The National Indian Country Clearinghouse on Sexual Assault strives to be your one-stop, comprehensive source for information on sexual violence in Indian Country.
Browse through the NICCSA site and find important federal legislation, Tribal codes, cutting edge articles by Indian Country experts, and funding opportunities.
Dedicated to providing free publication resources, comprehensive training, and technical assistance for Native nations and tribal justice systems in pursuit of our vision to empower Native communities to create and control their own institutions for the benefit of all community members, now, and for future generations.
We are dedicated to strengthening the voice and vision of Native peoples. Our approach to this mission involves grassroots organizing within communities. Ultimately, we seek to restore the leadership of Native women in addressing domestic and sexual violence.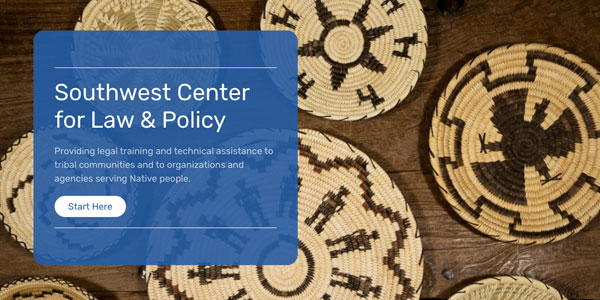 The Southwest Center For Law And Policy is a 501 (c) (3) non-profit organization founded in 2002 providing legal training and technical assistance to tribal communities and to organizations and agencies serving Native people.